FW: [HXO Member] Jordan Peak
---
Are any of you familiar with the GRONK radio network (GRN)?  A lot of guys in the Sacramento area were the pioneers of this system back in the mid-1960's.  I believe it is primarily in Southern California now and involves multiple remote bases and other repeaters.
Anyway, they have a facility up on Jordon Peak in the Sequoia National Forest.  The fire down there destroyed the site.  Thought you might be interested to see it.  This is a risk inherent with radios in remote locations.  I hope nobody was hurt.
Gerry
WA6E
========================

There was mention this morning about the Gronk Radio Network site on Jordan Peak ... Matt and his guys had done a maintenance/upgrade trip there about a month ago, and all that work is gone.

The building was a wood structure, with metal sheeting on the outside -- solar panels on the roof.

Here's a picture of the site before the fire: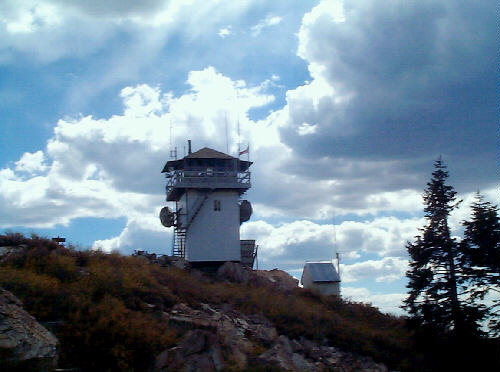 The GRN building is to the right of the lookout.
And, another view ..


Then, the "SQF Complex" fire rolled through ...

This is what's left of the lookout ...



And an aerial view - the GRN building (or what's left of it) is at the left of the picture, above the USFS solar panels.
The vertical "posts" are pipes that were used as supports for antennas.



Sad to look at ...
---
Michele - WH7QC
That is so sad. Thank you for sharing Gerry WA6E.
73
Michele
WH7QC